Woman of the Week
03/17/2019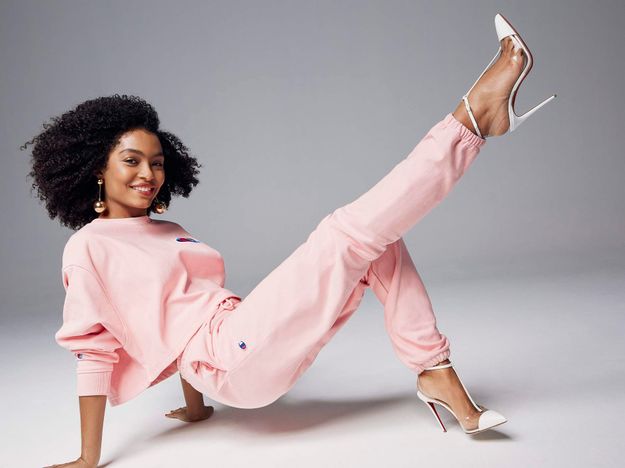 Each week I will be featuring a different woman of the week. This week's WOW is actress and activist Yara Shahidi
At only 19 years old Yara Shahidi is already a successful actress and activist. At the age of 6 she began her acting career starting out in commercials for many companies including; McDonalds, Ralph Lauren, Target, Gap Kids, Disney, Guess Kids and The Children's Place. During her early career she also starred in movies including Imagine That and Salt. At the young age of 14 she landed the role of Zoey Johnson on the ABC series Black-ish and in early 2018 she received her own spinoff show on Freeform called Grown-ish, which has recently been renewed for a third season. Throughout her career Yara has received numerous awards including an NAACP Image Award of Best Supporting Actress in a Comedy for her role in Black-ish.
In addition to being a successful actress Yara is also known for being an activist. She founded Eighteen x 18 in 2018, a platform that encouraged first-time voters to vote during the midterm elections. She also founded an organizations called Yara's Club in partnership with the Young Women's Leadership Network of New York, which provide online mentorship to students with a goal of ending poverty through education. As a result of her activism former First Lady Michelle Obama recognized Yara and wrote her a recommendation letter for Harvard University. Yara was accepted to Harvard University and plans on attending in Fall 2019, after taking a gap year. Also as a result of her activism Teen Vogue gave her the opportunity to interview Hilary Clinton in 2017.
Yara's Freeform series Grown-ish is set to return for the second part of it's second season this summer and has also been renewed for a third season that is set to go into production soon. Yara is also set to star alongside Riverdale's Charles Melton in the upcoming movie The Sun is Also a Star this summer. Yara has also recently been made into a Barbie as part of their More Role Models campaign.
Why is Yara Shahidi WOW this week?
As you probably know by now about a week ago I revamped my blog, and added the Girl Power Page, at that time the idea of having a WOW (Woman of the Week) each week came to me. I knew I wanted my first WOW to be someone I found truly inspiring. I made a list, and many of those women will be featured as WOW in the upcoming weeks, but upon reviewing the list I knew I only had one choice for my first WOW and that was Yara Shahidi. What stands out to me about Yara is at 19 years old (the same age I currently am) she has become so successful, and has managed to stray away from scandal and use her fame for something that matters. In my opinion that is truly inspiring!