Grammys After Party Best Dressed
02/05/2023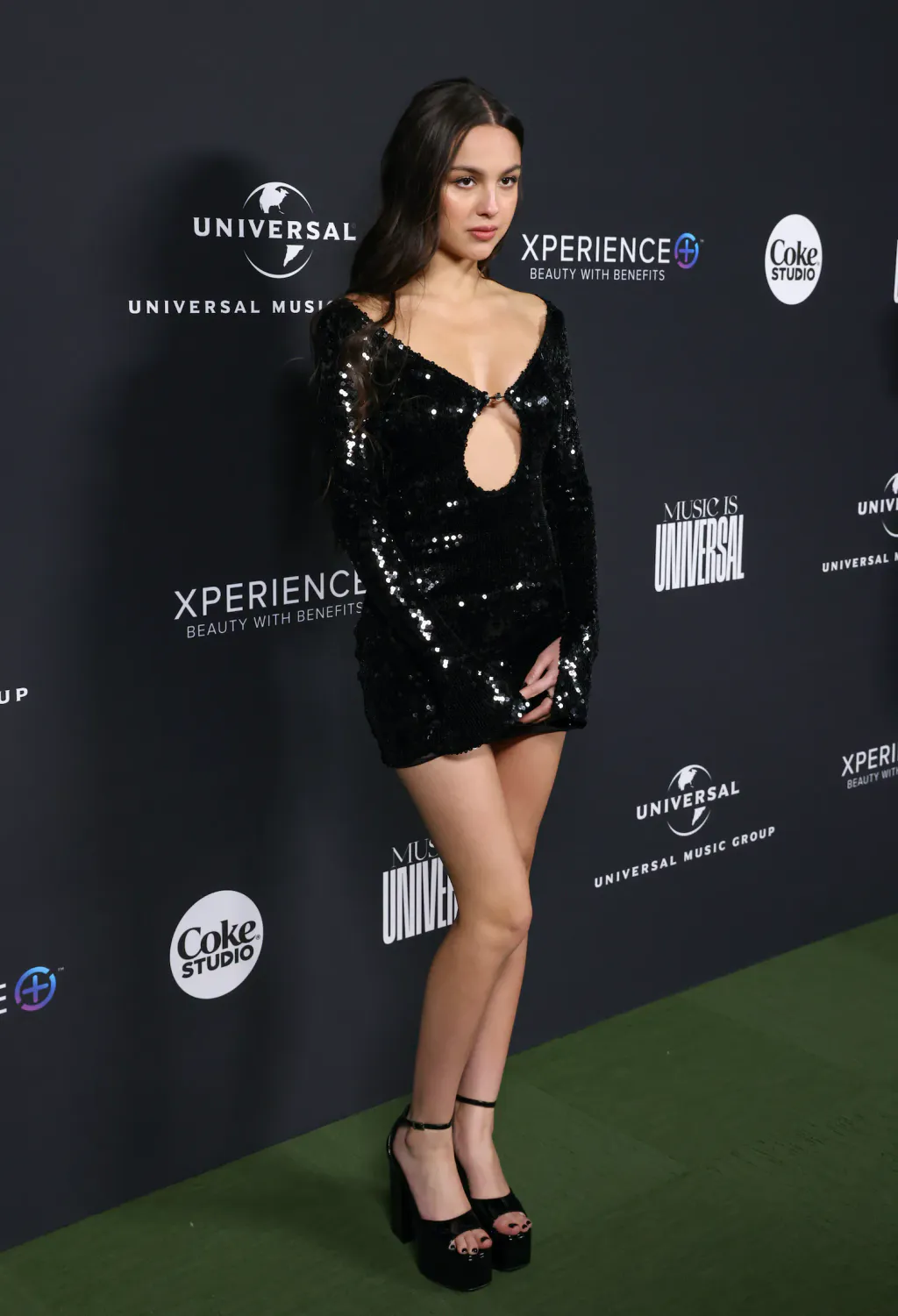 All the best looks you didn't see from the Grammys after parties
Last night people all over the world tuned in to to the Grammys. While the ceremony is a celebration of music, one of my favorite aspects of the show is seeing all the fashion. The looks don't stop once the cameras stop rolling though. Some of the best looks come from the after parties that take place after the ceremony. Here is my list of the Best Dressed at the 2023 Grammys after parties:
Olivia Rodrigo- Last year's Best New Artist Olivia Rodrigo presented an award at this year's Grammys. She presented in a black gown that was simple yet elegant, however it's her after party look that really stole the show. She attended Universal Music Group's after party in a black sequin mini dress by 16Arlington. The dress featured a cutout and she completed her look with 5 inch heels from the brand Paris Texas. The look was the perfect balance between fashionable and comfortable for an after party and captured the young singer's style perfectly.
Kendall Jenner- There can't be an event without a Kardashian/Jenner sister in attendance. The Grammys after party was no exception, Kendall Jenner was in attendance wearing a deep red dress by Bottega Veneta complete with matching tights, black kitten heels and nude detailing at the top of the dress. The look was perfect for a model like Kendall and blended classic pieces like kitten heels with newer fashion elements like matching a dress and tights to mimic a catsuit look.
Megan Fox- Actress Megan Fox attended the Grammys with her boyfriend Machine Gun Kelly. While supporting her boyfriend at the ceremony she wore a long gown, but for the after party she ditched the gown for a short white corset style dress complete with matching gloves and shoes. The look overall is simple, but the simplicity is the great thing about it. Both corsets and gloves are trending in fashion right now, and Megan's look features both.
Xochitl Gomez- This young actress never fails to be the best dressed at any event. She attended the Universal Music Group after party wearing a sheer bodysuit with a cutout, leather jacket with fringe, black pumps and a red flower in her hair. The bodysuit is very reminiscent of the iconic purple bodysuit singer Selena Quintanilla once wore. The look might be a bit too bold or overdone for some people, but I personally think Xochitl was able to pull it off. Overall it is a fun and unique especially for an after party.